Since 1990 - Jaisalmer's Best hotel & Room Services
Our Tradition Of Best Hospitality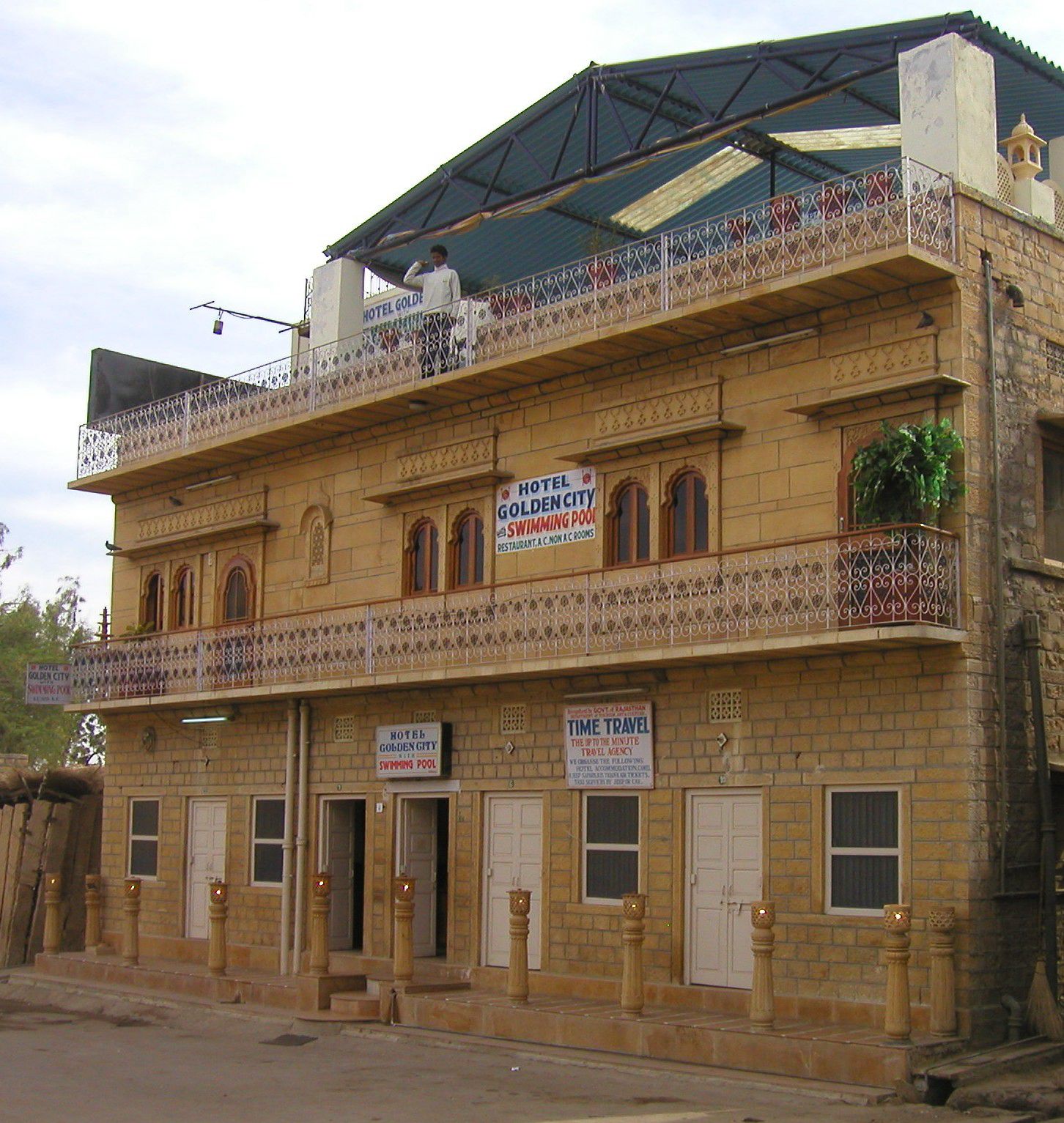 34 Years Of Warm Welcome...
Golden City Hotel – Where Luxury Meets Tradition, Your Oasis in the Heart of Jaisalmer.
Experience opulence at Golden City Hotel, Jaisalmer. Our sumptuous rooms, featuring private balconies and air conditioning, ensure a luxurious escape. Centrally located opposite SBI Bank, Jaisalmer, 345001, Rajasthan, India, we provide effortless access to Jaisalmer Fort and Gadi Sagar Tank. Indulge in panoramic city views at our rooftop and poolside restaurants, offering a diverse fusion of local and western cuisines. With complimentary pick-up services, a serene outdoor pool, and thoughtful amenities, Golden City Hotel invites you to immerse yourself in the cultural richness of Rajasthan.
Providing Hospitality the Correct Way
Escape To The Luxury This Summer
Embark on a journey of lavish tranquility with our exclusive summer escape at Golden City Hotel. Immerse yourself in the epitome of luxury as you bask in the warm embrace of tradition. 'Escape To The Luxury This Summer' and let every moment be a testament to opulence and relaxation. Your oasis awaits in the heart of Jaisalmer, promising an unforgettable summer retreat where indulgence knows no bounds.
Indulge in luxury. 'Ask Your Queries' for a seamless stay at Hotel Golden City.
Tel: +91 2992 251664
Mobile: +91 6378665582
Email: info@hotelgoldencity.com hotelgoldencity3@gmail.com